Lake Elsinore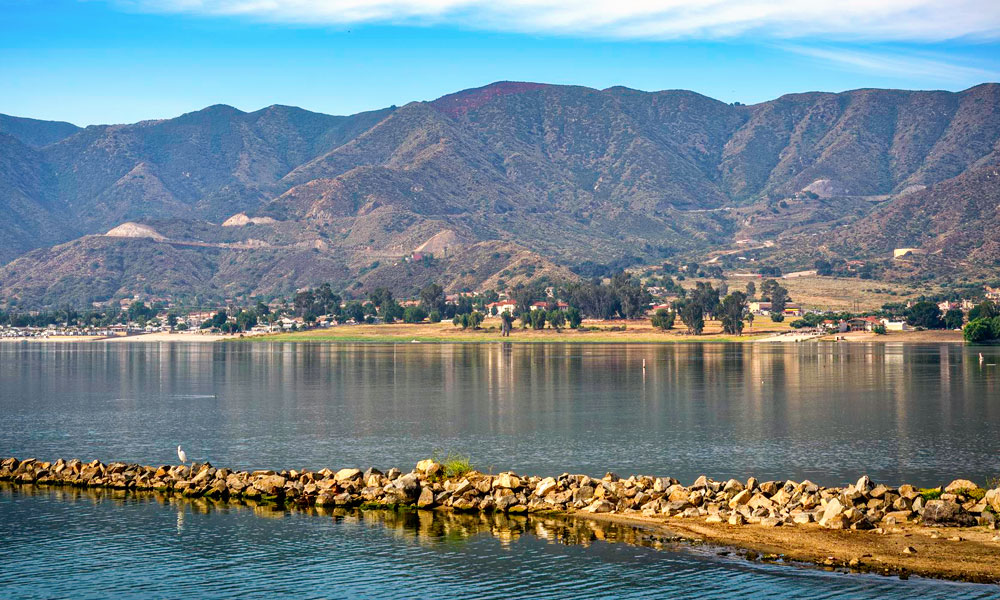 Located in southwest Riverside County, Lake Elsinore is home to Southern California's largest natural freshwater lake. The recreational lake is situated at the end of the 780-mile square mile San Jacinto Watershed, Lake Elsinore is reliant on rainfall and watershed runoff. With the runoff water also comes sedimentation that can harm the ecology and water quality of the lake. Lake Elsinore is vulnerable to fish die offs and algal blooms. Every day, five million gallons of highly treated recycled water from Elsinore Valley Municipal Water District's Regional Water Reclamation Facility is added to Lake Elsinore. This water is used to offset evaporation.
As a volatile lake, Lake Elsinore has greatly benefitted from water quality improvements initiated by LESJWA. Through the partnership between LESJWA and its supporting agencies, Lake Elsinore has received support through fishery studies, carp removal, pump station improvements, bass stocking, destratification, recycled water delivery and habitat enhancements.
Lake Elsinore Levee Project
The Lake Elsinore Management Project was constructed in the years 1988-1994. The project consisted of a earthen levee, an operations island and causeway for well operations, drilling new wells, providing controlled overflow points into the lake and creating new wetlands habitat areas. The project helped reduce evaporation loss, reduced flood damage, improved water quality, improved recreation opportunities and enhanced fish and wildlife habitats.
Historical Lake Facts
Early 1900's

In the early 1900s, Lake Elsinore was a popular destination for celebrities to escape the Hollywood scene.
1930's

The lake went dry in the mid 1930s and the town was abandoned by most of the celebrity visitors, but refilled by 1938.
World War II

During World War II, Lake Elsinore was used to test seaplanes and a Douglas Aircraft plant, making wing assemblies for B-17 bombers was located in the city.
1980's

In 1980, heavy rainstorms caused the lake to flood and destroy nearby homes and businesses. After the flood occurred, a new system was implemented to allow water that spills over to be released from Canyon Lake Dam and flow into Lake Elsinore.
June 2003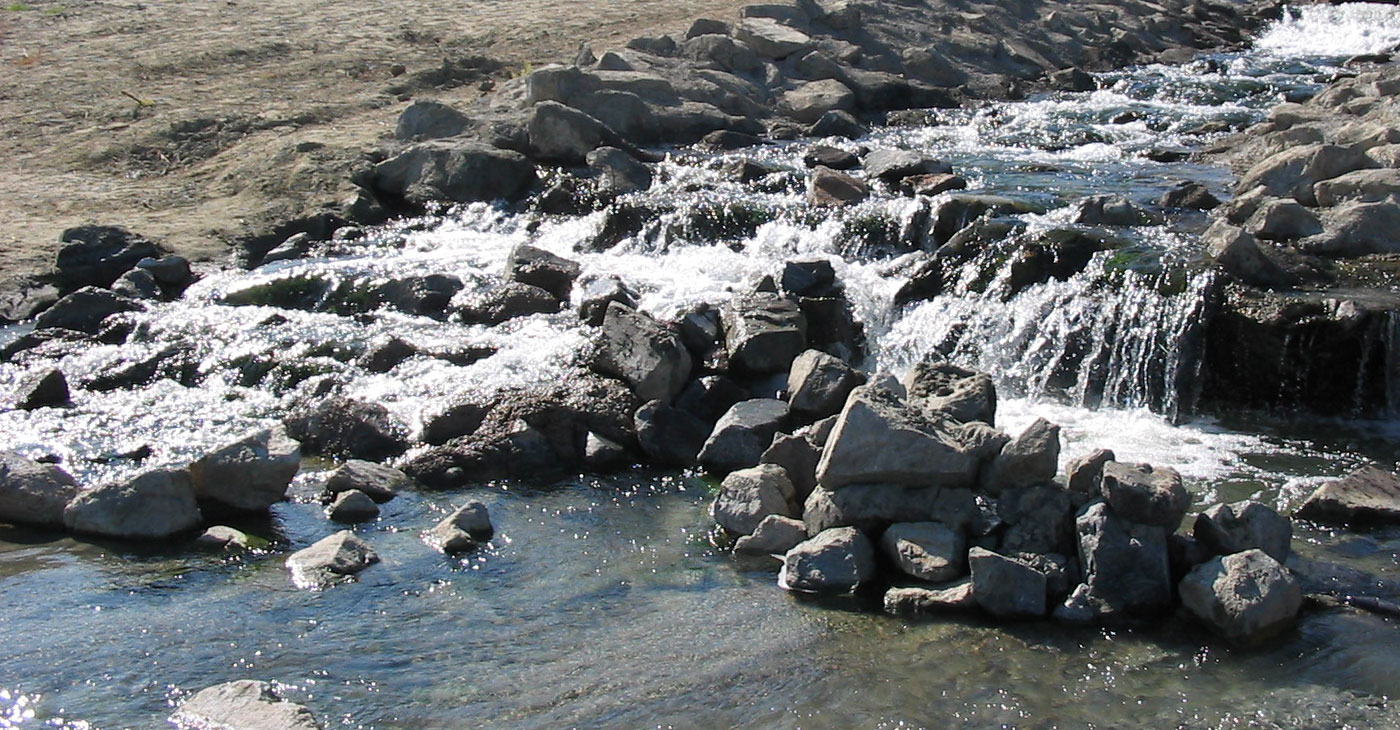 Island Well Pump Station Improvements were made. The Island Wells produce one million gallons of water a day to help stabilize Lake Elsinore's water level.
April 2007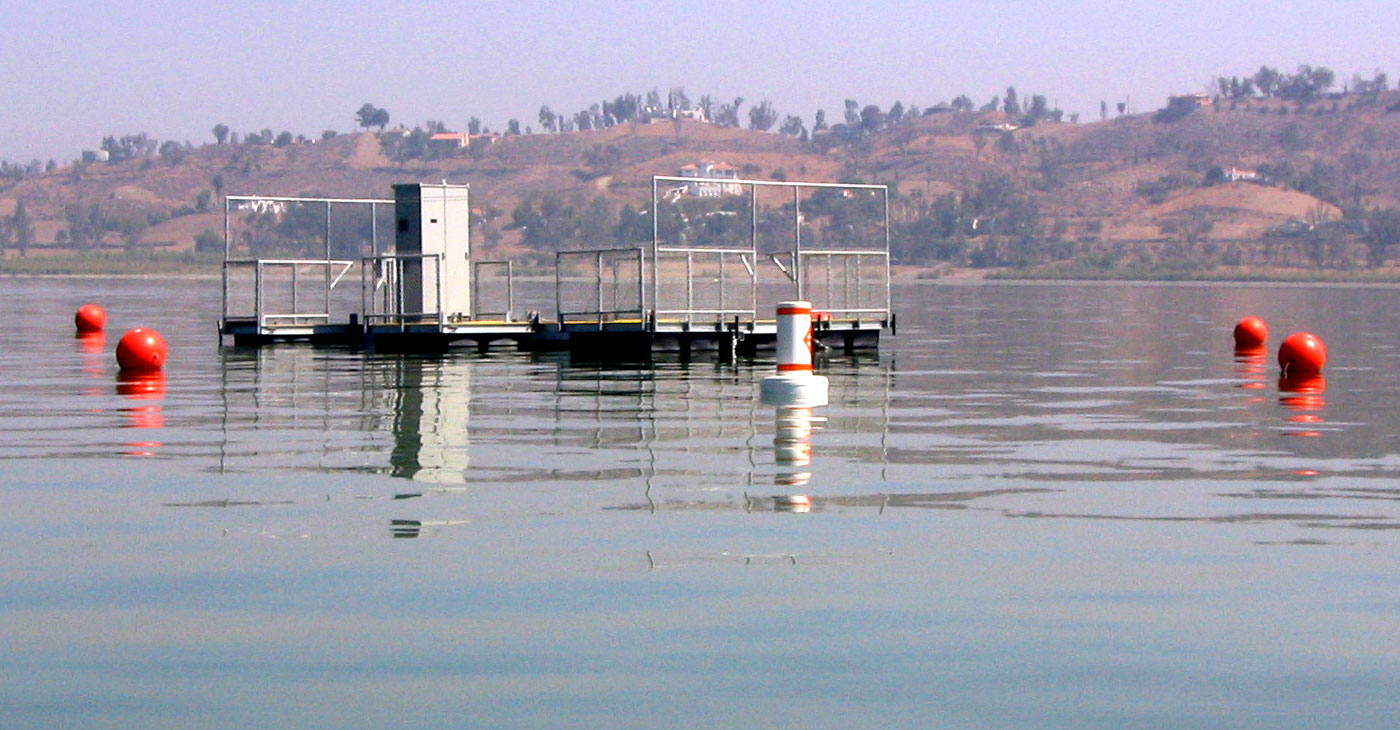 Lake Elsinore Destratification and Mixing System was added to mix lake water in order to increase oxygen levels, improve water quality and reduce harmful algae growth.
October 2007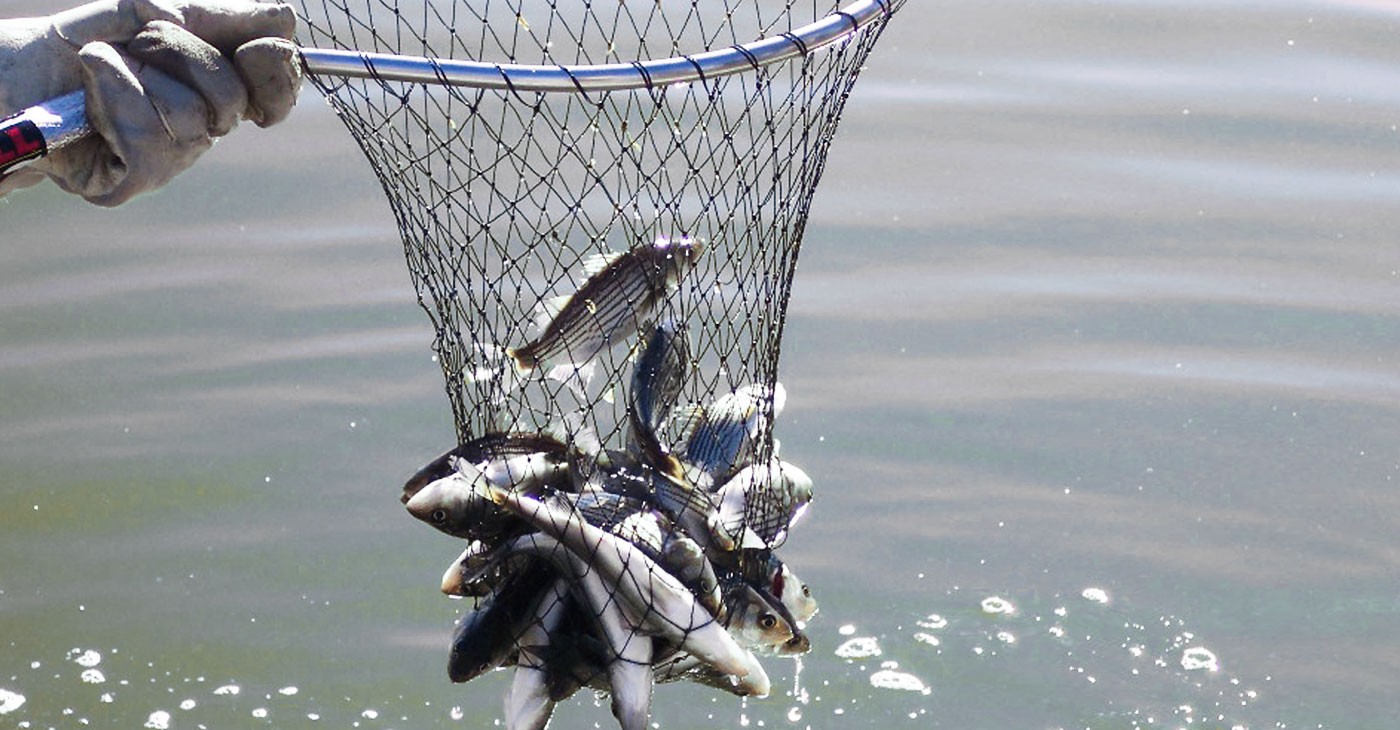 Striped Bass Stocking added hybrid striped bass in Lake Elsinore to help control overpopulation of fish that disrupt lake water quality.
April 2008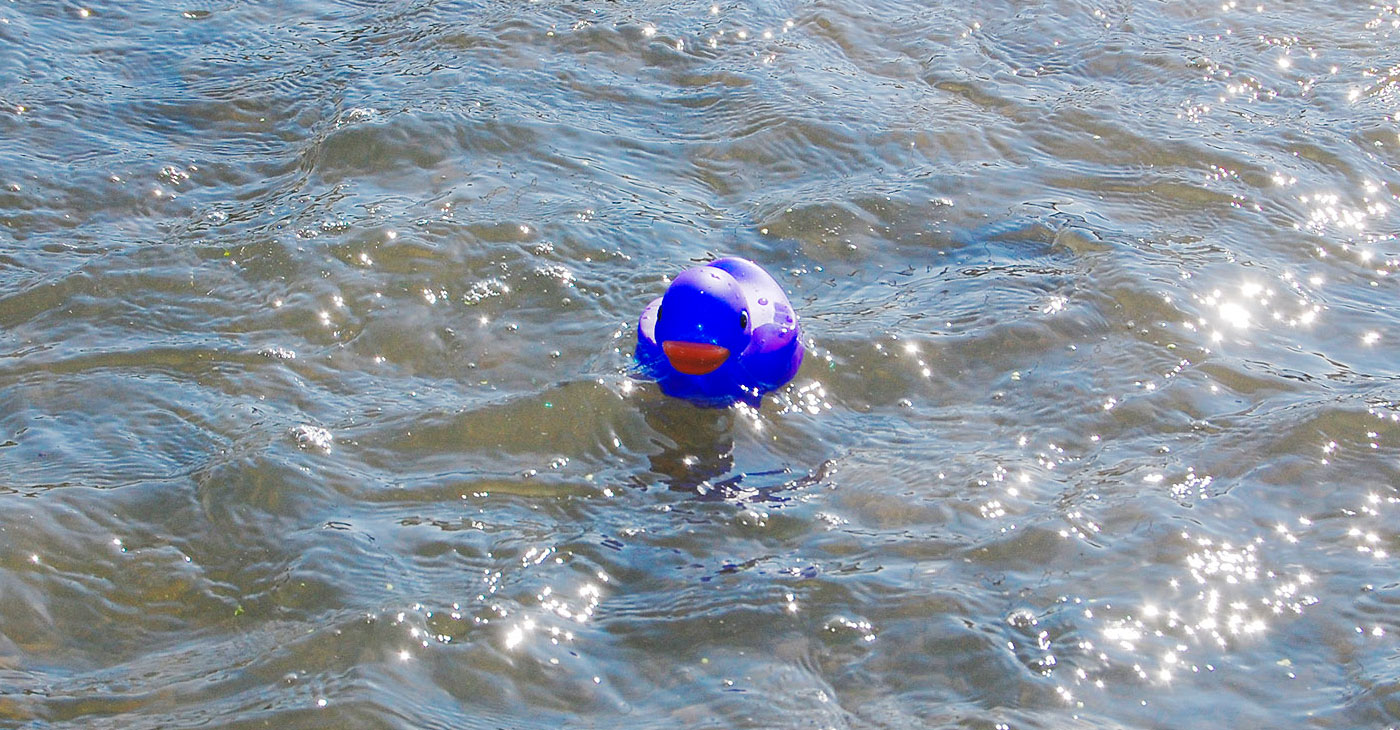 A Recycled Water Nutrient Removal and Conveyance Pipeline was added to remove excess nutrients from recycled water and bring the water to Lake Elsinore, improving water quality and helping to stabilize the lake level.
June 2010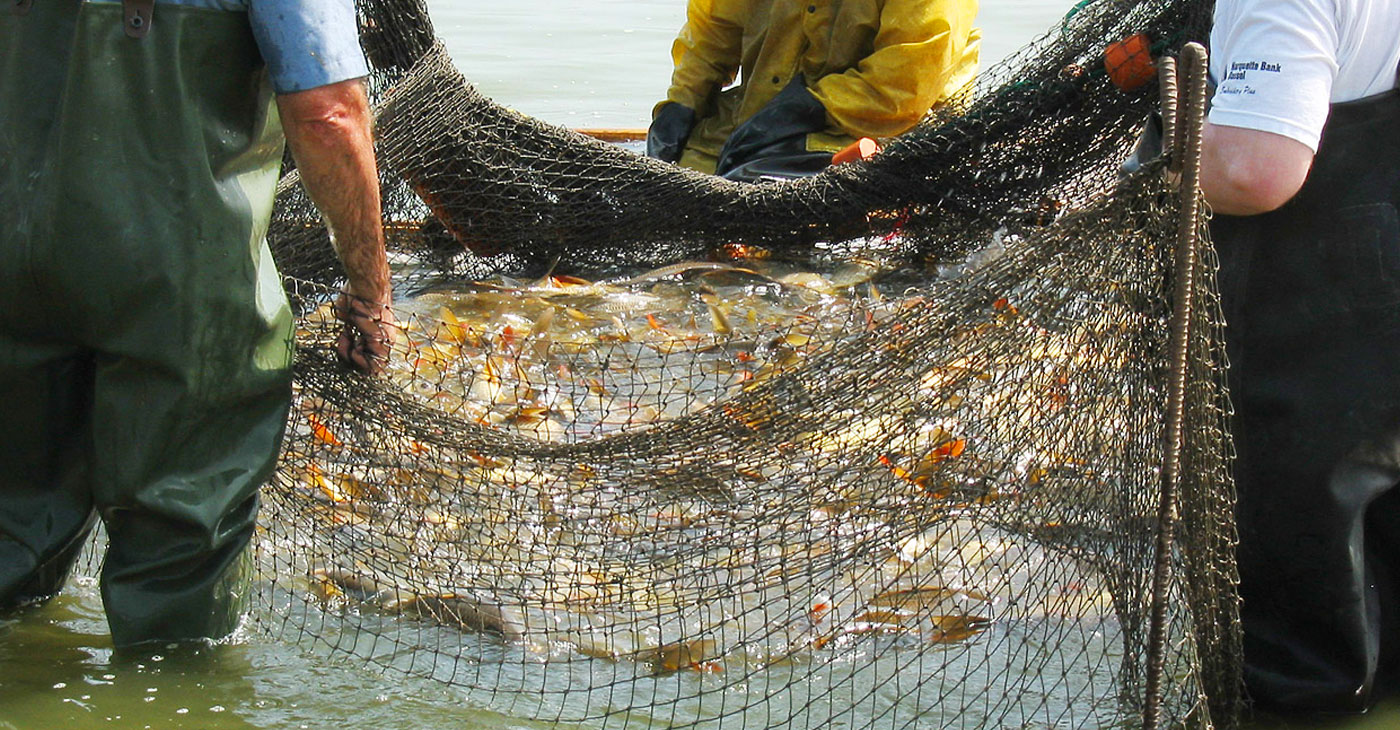 Removal of over 1 million pounds of carp from Lake Elsinore. Carp stir up nutrients on the lake bottom, which can cause harmful algae blooms.
June 2012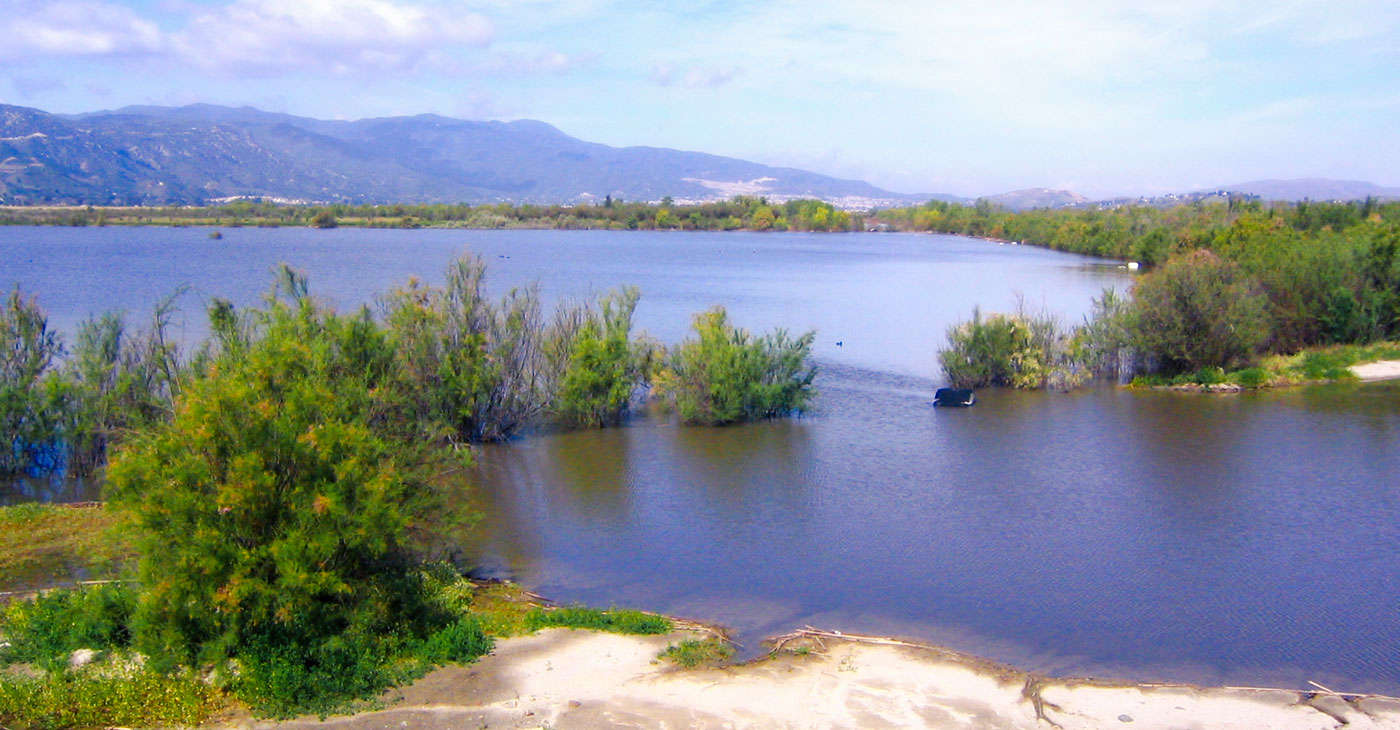 Lake Habitat Improvements in the Lake Elsinore back basin wetlands area established diverse aquatic plant communities to increase biodiversity and improve water quality.
August 2019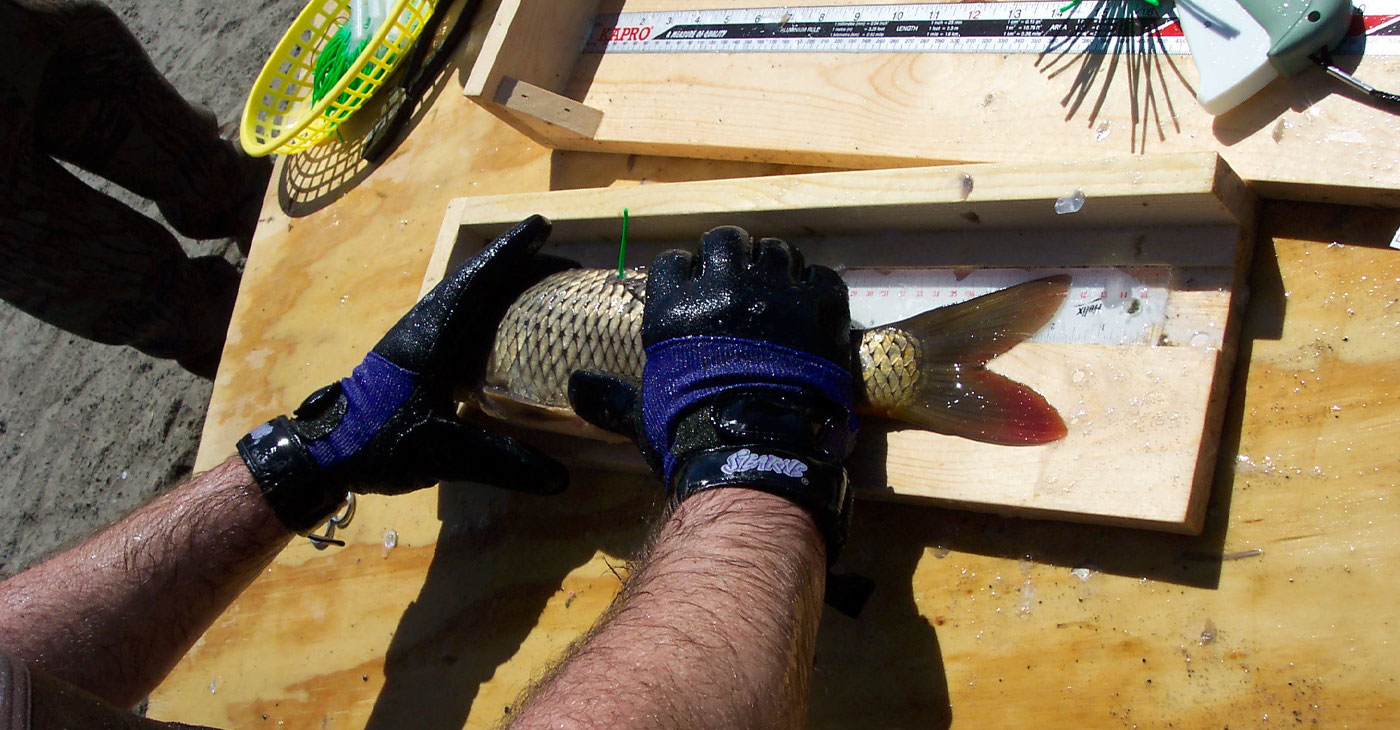 A Lake Fishery survey was conducted to study the ecology of the lake to better understand what improvements could be made for the fishery habitats and overall lake quality.
Additional Resources
Media
Lake Elsinore Fish Stocking – KABC 12/4/20
Lake Elsinore Fish Stocking – KNBC 12/4/20
Lake Elsinore Water Quality Sampling of Lake
Why Does Lake Elsinore Need Recycled Water?
Lake Elsinore Fish Survey – KABC 9/4/19
Fish Survey – Health of Lake Elsinore – Spectrum 2019