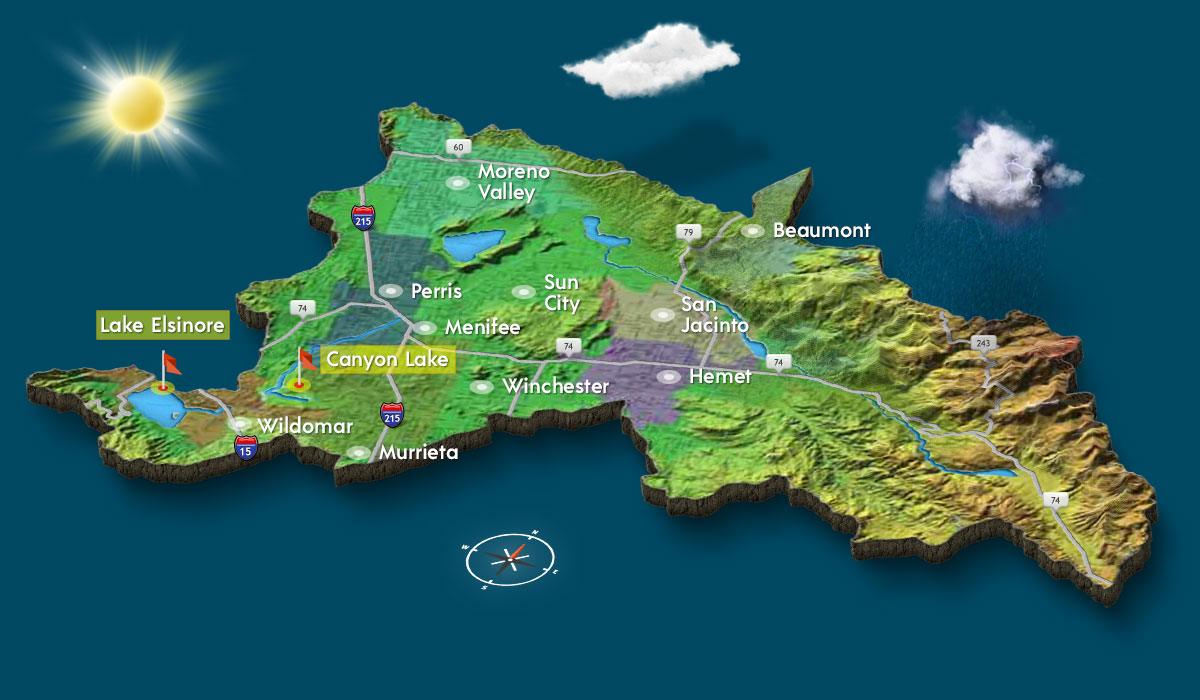 The natural flow of water through the San Jacinto Watershed carries nutrient-rich sediment into our lakes each year. The sediment carries with it high levels of nitrogen and phosphorus that hurt water quality and threaten aquatic life in Canyon Lake and Lake Elsinore.
The San Jacinto River Watershed, upstream of Canyon Lake and Lake Elsinore, covers 780 square miles in the western half of Riverside County. It begins in the San Jacinto Mountains and runs west through Canyon Lake, ending in Lake Elsinore.
Over the past two decades, water quality and wildlife habitat improvements in Lake Elsinore, Canyon Lake and the surrounding San Jacinto River Watershed have proven to be a success. The expertise and recommendations of scientists and water quality specialists have made this collaborative effort effective in improving our watershed.
Member Agencies
Lake Elsinore and San Jacinto Watersheds Authority (LESJWA) is comprised of five member agencies: